Do you like labels as much as we do? Now you can use them in your news, too!
Filter news by labels in the news macro and homepage feed.
Show labels of news in the news hub, homepage feed or news macros.
Use labels to personalize news in the news sections.
New features
Personalization: Use Confluence groups to configure news sections & use them to personalize the news reading experience. (Documentation)
Home page feed: Display your blog posts directly on the Confluence home page. You can even configure & personalize the news feed so it fits your needs. (Documentation)
"Load more" button: We added a "load more news" button, both for the home page feed and the macro.
We added the option to change the behavior of links. Decide yourself if links should open in the same or in a new tab.
Transform regular blog posts in Confluence Cloud into
stunning news
and display them in a truly
elegant and modern fashion
. Display news either as a grid or a list and customize the appearance of both to match your needs. Change anything from color, to the design of the tiles, to the amount of information available in the thumbnail picture.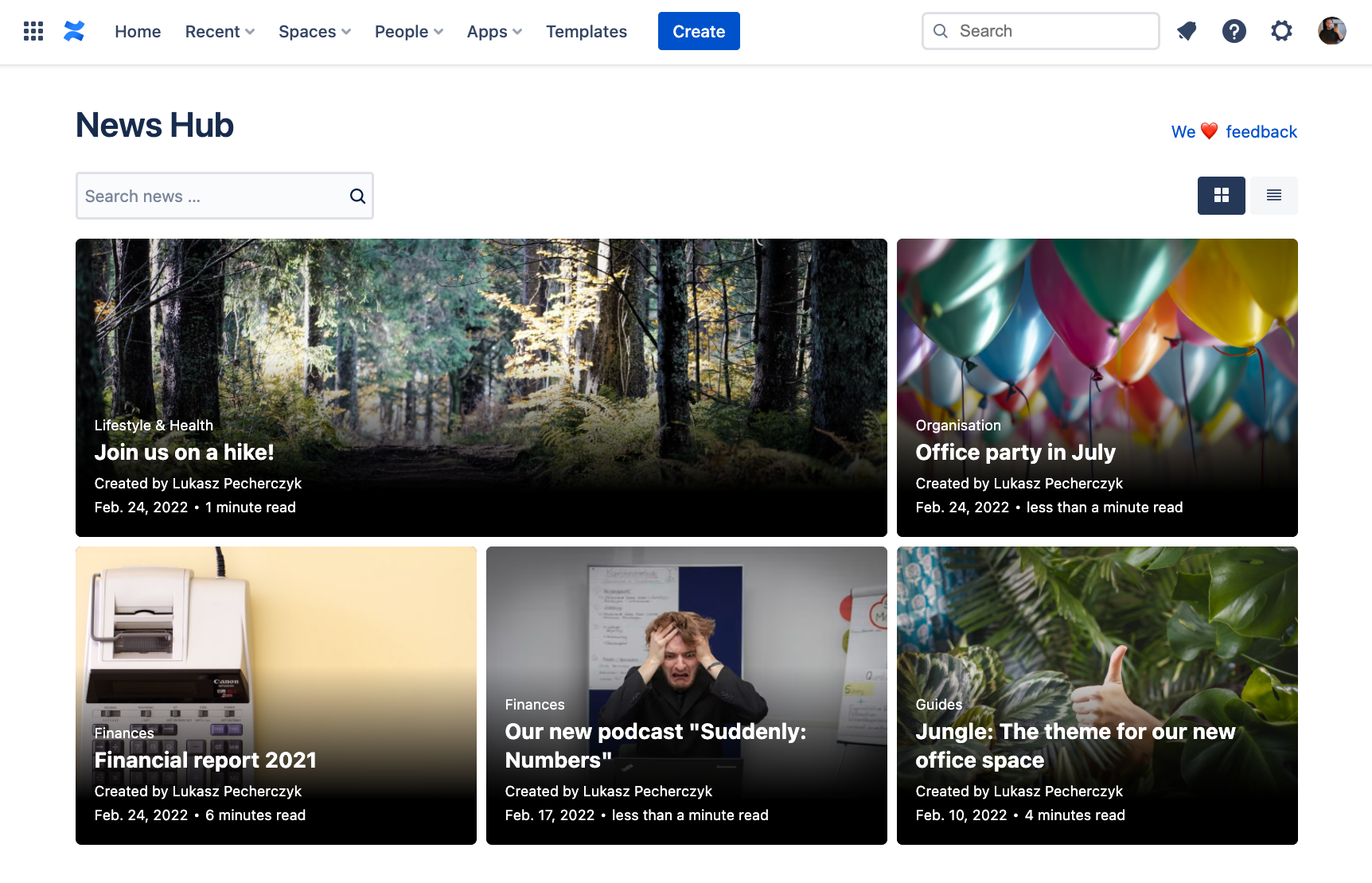 ✔️ Transform boring and plain blog posts into stunning, modern news
✔️ Make your readers excited to click on and read your news
✔️ Gain a central news hub
✔️ Use the macro to create more, smaller news hubs
✔️ Use the macro to display news only from certain spaces
✔️ Use the macro to implement news in other content and make it easier for other users to catch up on important (or fun!) topics
✔️ Keep control of your news by customizing both the macro and the news hub